APC Mission Outreach
PC(USA) Special Offerings
One Great Hour of Sharing – collected near Easter, supports Presbyterian Disaster Assistance, Self-Development of People, and the Presbyterian Hunger Program
Pentecost – collected on Pentecost, supports Young Adult Volunteers, children's ministries and children at risk
Peace & Global Witness – collected on World Communion Sunday, addresses systems of injustice and promotes local peacemaking ministries
Christmas Joy – collected near Christmas; provides financial assistance to current and former church workers and their families
Rural Partnership – sponsored by the Des Moines Presbytery, provides grants for rural church ministries in Iowa and supports our international rural partnerships in El Salvador and Egypt.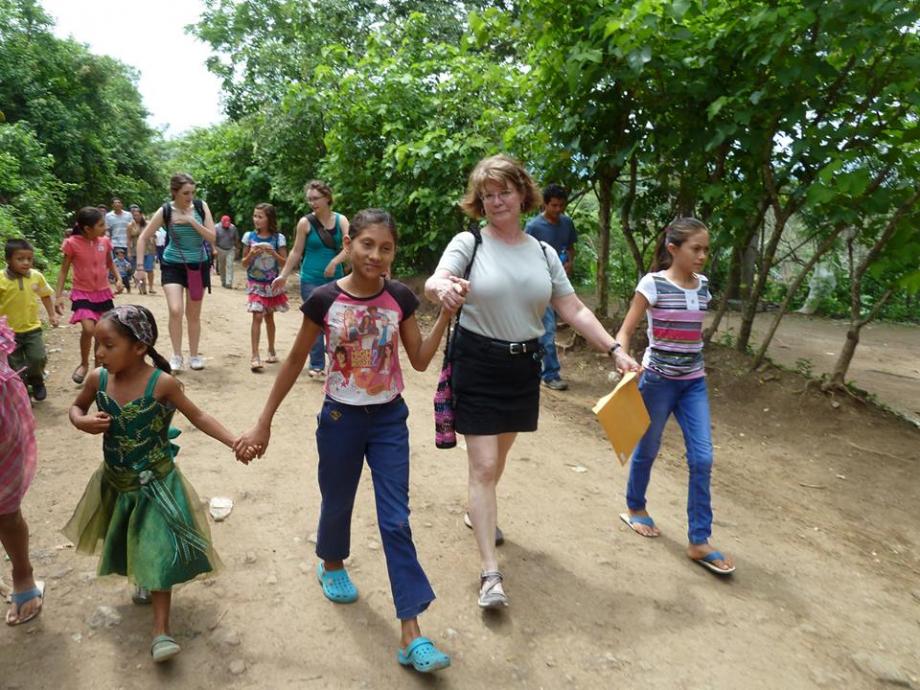 International El Salvador Partnership
APC has joined in partnership with the small rural community of Corozal, El Salvador since 2003. The 10
th
mission delegation from APC will travel in June 2015. Together we have built a church, doubled the size of the Corozal grade school, provided clean water filters, latrines, fertilizer for crops, and begun a health fund for the community of 250 residents. Currently we support 15-20 students with scholarships to attend middle school or high school. Each year APC hosts a Soup & Pie Fundraiser with a silent auction to support development projects in Corozal.
Link:
www.oursisterparish.org
Connection Café luncheon
APC joins this ecumenical ministry to provide lunch to homeless and low income individuals and families in downtown Des Moines.
DMARC Food Pantry
Grocery carts in the church entrance are ready to collect non-perishable food items for the emergency food pantry coordinated by the Des Moines Area Religious Council. The local food pantry site in Ankeny is located at the Neveln Center, 406 SW School Street.
A Diaper Drive is held on the fourth Sunday of each month collecting pocket change as APC worshipers exit the sanctuary.
Central Iowa Shelter
Meals are traditionally served by APC at this Des Moines homeless shelter on Christmas Eve, New Year's Eve, and other dates throughout the year. Nearly 250 residents are served each day.
Hunger Hike
APC Youth and adults join this walk in Des Moines on the second Sunday of October each year. The goal of the Hunger Hike is to increase community consciousness and concern about local and world-wide hunger and its root causes. Funds are raised to be used by non-profit agencies and programs to help alleviate the problem of hunger.
TAKE – The Ankeny Klothing Exchange
Volunteers from the APC Women's Bible Study sort clothing and other donated items at this free clothing local outlet in the Neveln Center.
Knitting Ministry
Our knitting experts provide hats, scarves, and mittens for the Central Iowa Shelter residents. Prayer shawls are also available through the Deacon's.
On With Life
APC Youth and adults visit and develop relationships with residents at this local head injury residential facility.
Just Fix It
New in 2015, this outreach project team helps with simple home repairs for residents who do not have the resources or know-how to complete repairs themselves.